This is a game about how immigration systems and capitalist discourses of multiculturalism combine to oppress migrants. Visa applicants (or players) are tasked with cooking a typical dish of their country of origin using a custom cooking station. Immigration authorities then evaluate applicants according to their efficiency and potential to contribute to the new country's society. Cooking becomes a standardized test, one step within a longer application process.
Cook Your Way started in the context of the Reflective Game Design research group, and the exchanges with my peers (Rebecca Goodine, Jess Rowan Marcotte, and Dietrich Squinkifer) and research director (Rilla Khaled) were crucial to its development. The design strategies of questions over answers, clarity over stealth, disruption over comfort and reflection over immersion (more details here) were key to this process as they helped to solidify the game's design around player reflection and critical game design approaches.
The project is currently being refined in preparation for workshops and is also being taken to different venues for exhibition.

Circulation
An extended abstract about Cook Your Way has been presented at the DIS 2019 conference, as a demonstration, in San Diego, USA (reference below). The game has been exhibited at Artcade 2019 (Montréal, Canada) and at the alt.ctrl.gdc exhibition during the Game Developers Conference 2019 (San Francisco, USA).
Granzotto Llagostera, Enric. 2019. "Cook Your Way: Political Game Design with Alternative Controllers." In
Companion Publication of the 2019 on Designing Interactive Systems Conference 2019 Companion
, 25–28. DIS '19 Companion. New York, NY, USA: ACM.
https://doi.org/10.1145/3301019.3325148
.
Cook Your Way was created by Enric Llagostera.
Videos and documentation graphics by Vjosana Shkurti.
Music from https://filmmusic.io: "Modern Jazz Samba" by Kevin MacLeod. Licence: CC BY. Intro music by John Bartmann.
I would like to thank a few folks for their ongoing support and various contributions to this project: Carolina Chmielewski Tanaka, Rilla Khaled, Rebecca Goodine, Jess Rowan Marcotte, Dietrich Squinkifer.
---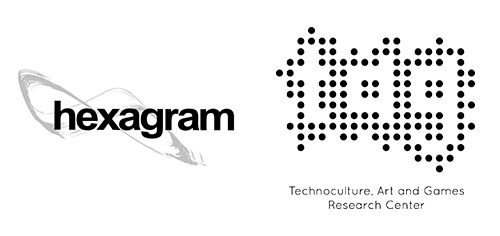 Cook Your Way  was created with the support of a Hexagram Student Grant and the Reflective Game Design research group.